C.V Tarek KASSEM, Ph.D., MBA
EDUCATION:
MBA (2011), HEC Montréal, (Montreal, CANADA)
Postdoctoral Fellow (2001) (JAPAN) with Prof. Ryoji Noyori, Nobel Prize
Ph.D. (2000, FRANCE)
M.Sc. (1997, FRANCE)
PROFESSIONAL EXPERIENCE:
MENTORING (2018-present)
Mentor (member of the "Reseau M" ) to develop the full potential of Quebec and Francophone entrepreneurs and bring them to personal and entrepreneurial success.
ENTREPRENEURSHIP (2006-present)
Launch, financing and management of several companies in the fields of technology, tutoring and education.
DIRECTOR OF CHEMISTRY (2003-2005)
(Laboratory of Biotechnologies at Solvay, Lyon, FRANCE)
◊ Management of the chemistry laboratory (R & D, recruitment, supply chain, …)
◊ Supervision of technicians and researchers, elaboration of research projects, publication of scientific articles and patents.
◊ Development of innovative technological solutions for our cosmetics industry partner (Chanel group)
Lecturer at the Faculty of Pharmacy of the University of Bordeaux (2001 – 2003)
Teaching organic and general chemistry (300h) at the university up to a Master level.
Researcher in the field of dynamic combinatorial chemistry.
VOLUNTEER:
Animation of "SMART GAMES" workshops in partnership with the Montreal libraries  to introduce and train children to logic with funny games;
Founder of the AUTISME-ASPERGER-QUÉBEC platform, the reference platform for information and awareness on autism and neurodiversities;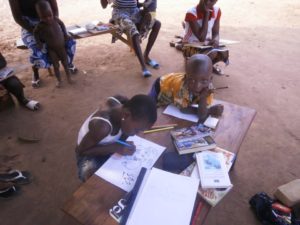 Initiator and Founder of the MANGA-AFRICA project, to introduce children in Africa, to reading with manga (japanese comic book).  Many books were collected, sent to Benin and distributed in schools in partnership with the Madig association.
The "mangafrica" ​​project is the subject of numerous articles in the international press (Le Monde, CamerounPost, …)