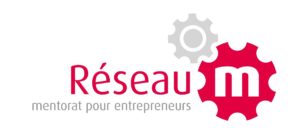 Tarek Kassem is a member of Réseau M as an accredited mentor to maximize the potential of Quebec and Francophone entrepreneurs. Holder of an MBA and having acquired more than ten years of experience in the field of entrepreneurship, with the launch and management of several companies in the fields of technology and education, Tarek KASSEM invest in the community and the entrepreneurial ecosystem, by accompanying the entrepreneurs of  "the Quebec inc. » to their personal and entrepreneurial success!
Tarek KASSEM's main actions within the network is to raise Quebec entrepreneurs and decision-makers awareness about  neurodiversities so that more and more companies will hire  people from the neurodiversity.
Another priority of Tarek KASSEM is to help and support autistic and other neurodiverses people to create their own businesses and to support them to become independant and successufl.